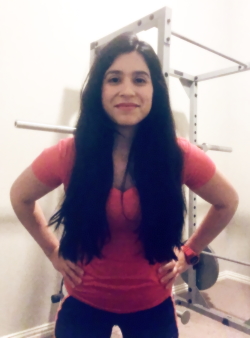 Trinity Wilson
Fitness Trainer
It is normal for people with musculoskeletal injuries and/or post-operative surgeries to experience significant changes to their life. The common misconception is that healing requires a sedentary lifestyle. Being sedentary has a negative impact on your mental and physical state as well as your ability to heal. Sleep, nutrition, physical activity and support are all important components to your overall health.
You may feel like fitness cannot be achieved when you're injured but I ask you to really explore your definition of fitness that relates to you and how you function in the real world.
Have you been to physical therapy and wanted more "one on one" attention from your therapist? Have you completed your physical therapy program and asking yourself now what? Do you want to get fit but worried about a current or old injury? Come see me, I would like to listen to what your needs and concerns are and get you back to where you want to be!
I have 17 years of experience in healthcare, as a Massage Therapist, I worked with triathletes, distance runners, racquet ball players and power lifters to develop a recovery program during training seasons. I've also worked with people who sat at a desk or stood for several hours a day who wanted relief from neck, low back, knee and foot pain. As a Physical Therapist Assistant, I treated repetitive motion injuries or rehabilitated patients as early as day three after their surgery at a workman's compensation clinic. It was there that I found my love of personal training while working with individual patients who pushed themselves beyond the traditional physical therapy exercises and returned to work full time. I worked at a sports physical therapy clinic and enjoyed rehabilitating athletes where I wanted more autonomy as a therapist which brought me to LifeForce Fitness.
It is important to note "rehabilitating" an injury or "diagnosing" a musculoskeletal issue is outside of my scope of practice as a personal trainer however, I will be happy to refer you to the right professionals!
Education
2020 Bachelor's in Applied Arts and Sciences
Texas State University
2019 Certified Personal Trainer
National Academy of Sports Medicine
2016 Associates in Applied Science in Physical Therapist Assistant
Austin Community College
2002 Certification/License in Massage Therapy
Massage Reflexology Center Day School
Licenses
Tx Massage Therapist
Tx Physical Therapist Assistant
Certifications
2019 Basic Life Support
2019 CPR
2019 Personal Trainer